Mipumi Bitsy Jam #1 Collection
Bitsy Jam 2021 Collection
Some of us used our Mipumi Day to have a game jam together as an exercise in keeping the scope small. We did not have a particular theme, however some of us took Mipumi as our inspiration. We hope you enjoy these little experiences <3

If you'd like to know more about us and the devs behind the small games you're about to play, check out our website!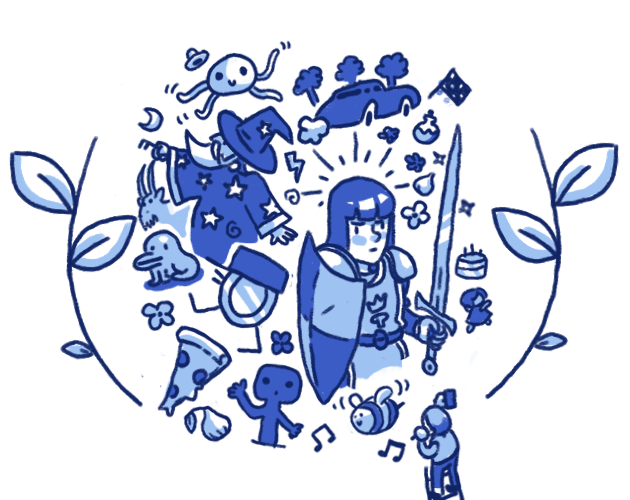 What is Mipumi Day?

Mipumi Day is the first Friday of each month. On Mipumi Day the company invests in its new game ideas and team members. Team members can spend this day away from their ongoing projects to focus on:
developing game prototypes
creating pitches for game ideas
improving their skills
trying out new workflows / technologies (e.g. middlewares, plugins, etc.)
sharing knowledge
Comments
Log in with itch.io to leave a comment.
woooahhh this is so much fun
this game is is interesting